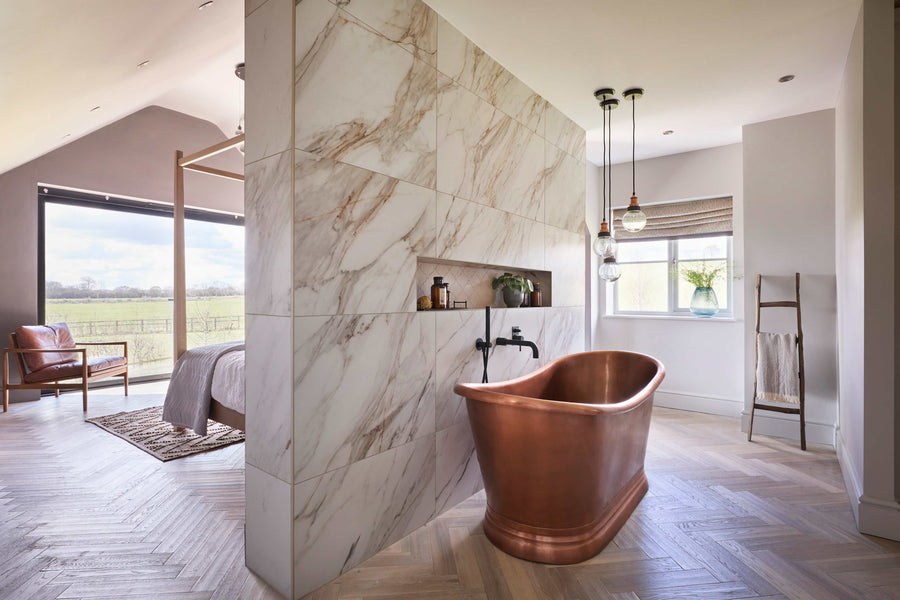 Your bedroom deserves to be a sanctuary of style and tranquility, and one way to achieve this is by incorporating stunning and sustainable material...
Copper is a versatile and durable material that has been used for centuries in various applications, including custom appliances. From 
range hoods
 to sinks to tubs and beyond, 
custom copper appliances
 are becoming increasingly popular in modern home design. In this blog post, we'll delve into the unique qualities of copper that make it an ideal material for custom appliances.
In the world of tubs, big copper bathtubs are a big deal. They are a great way to add luxury to any home. They have a long history of being used i...